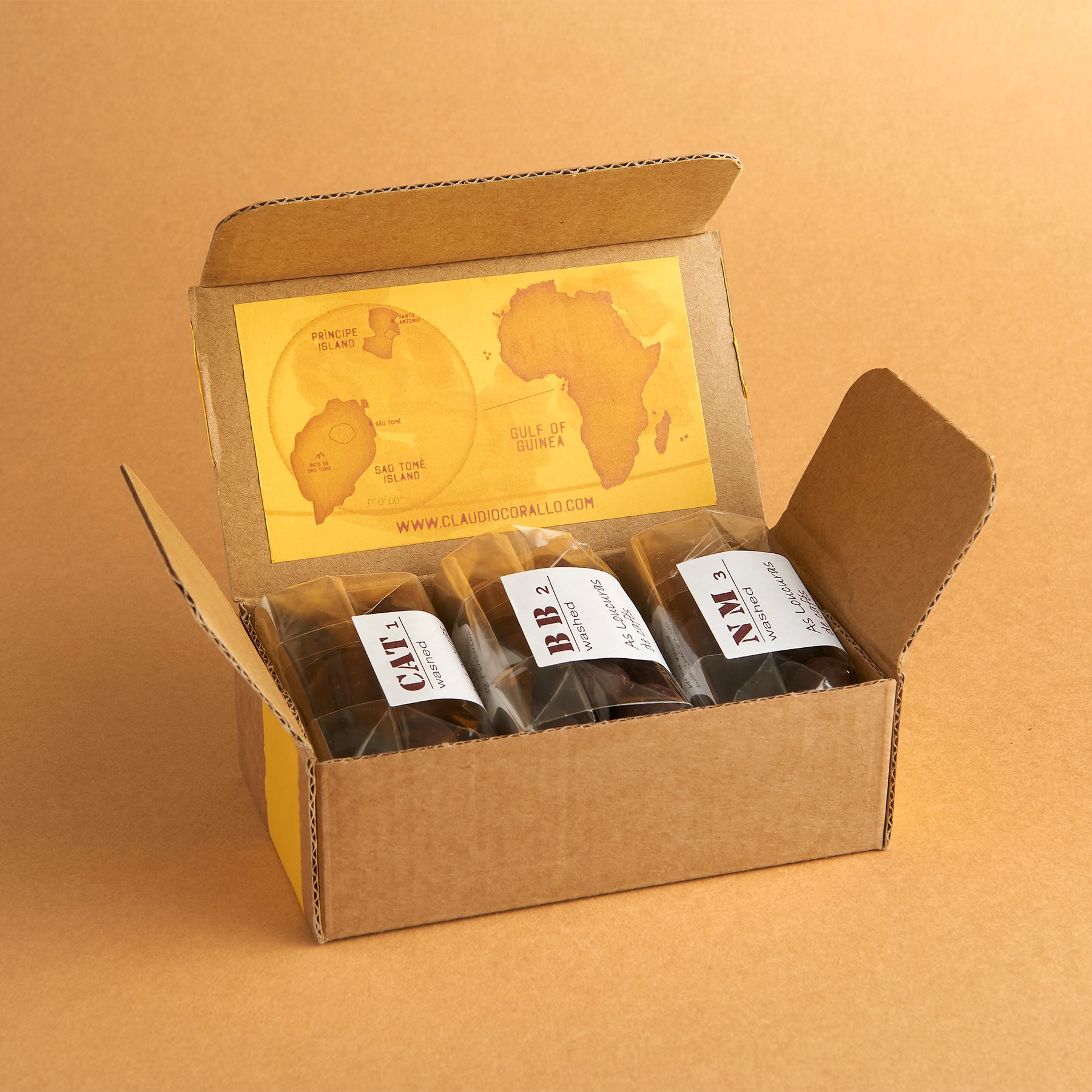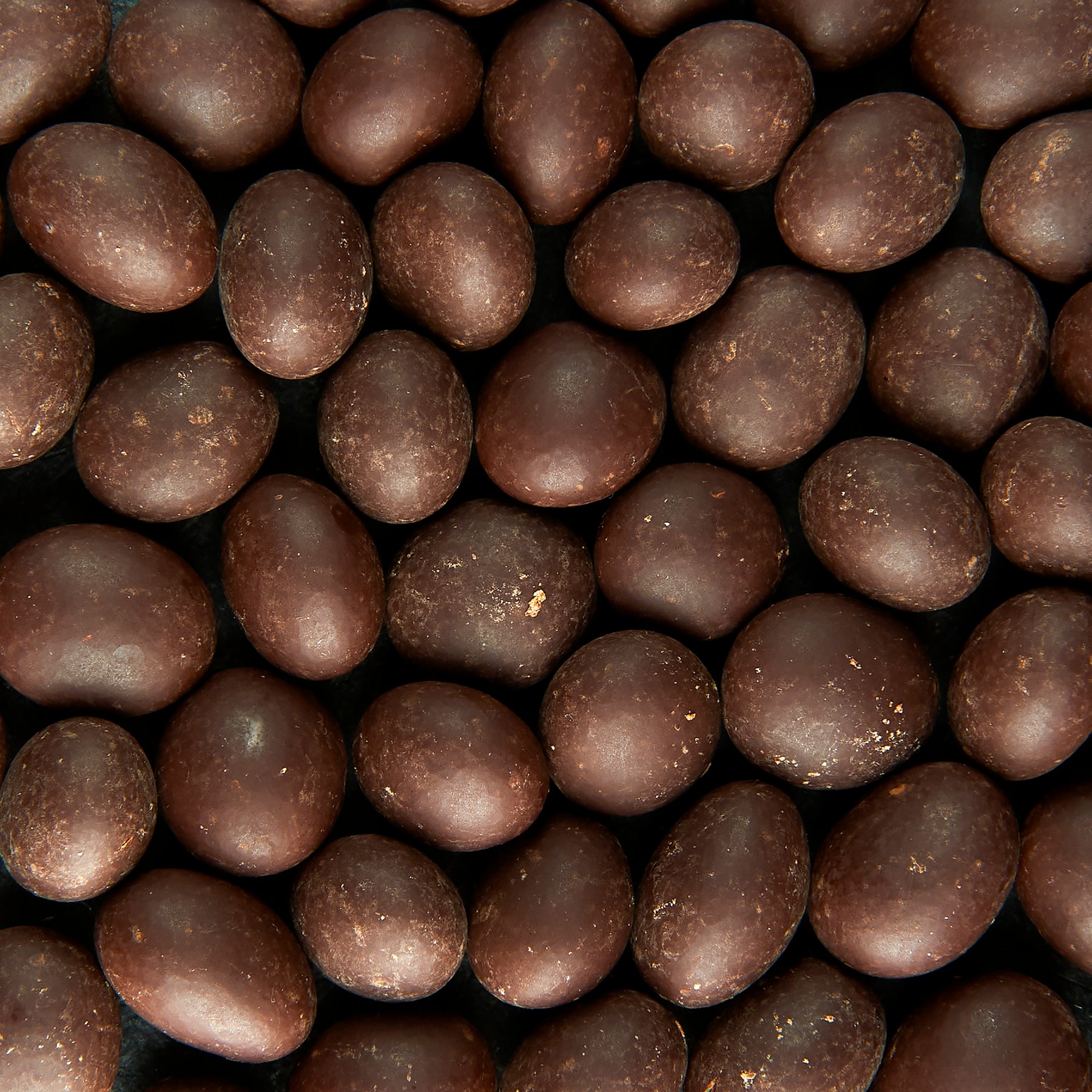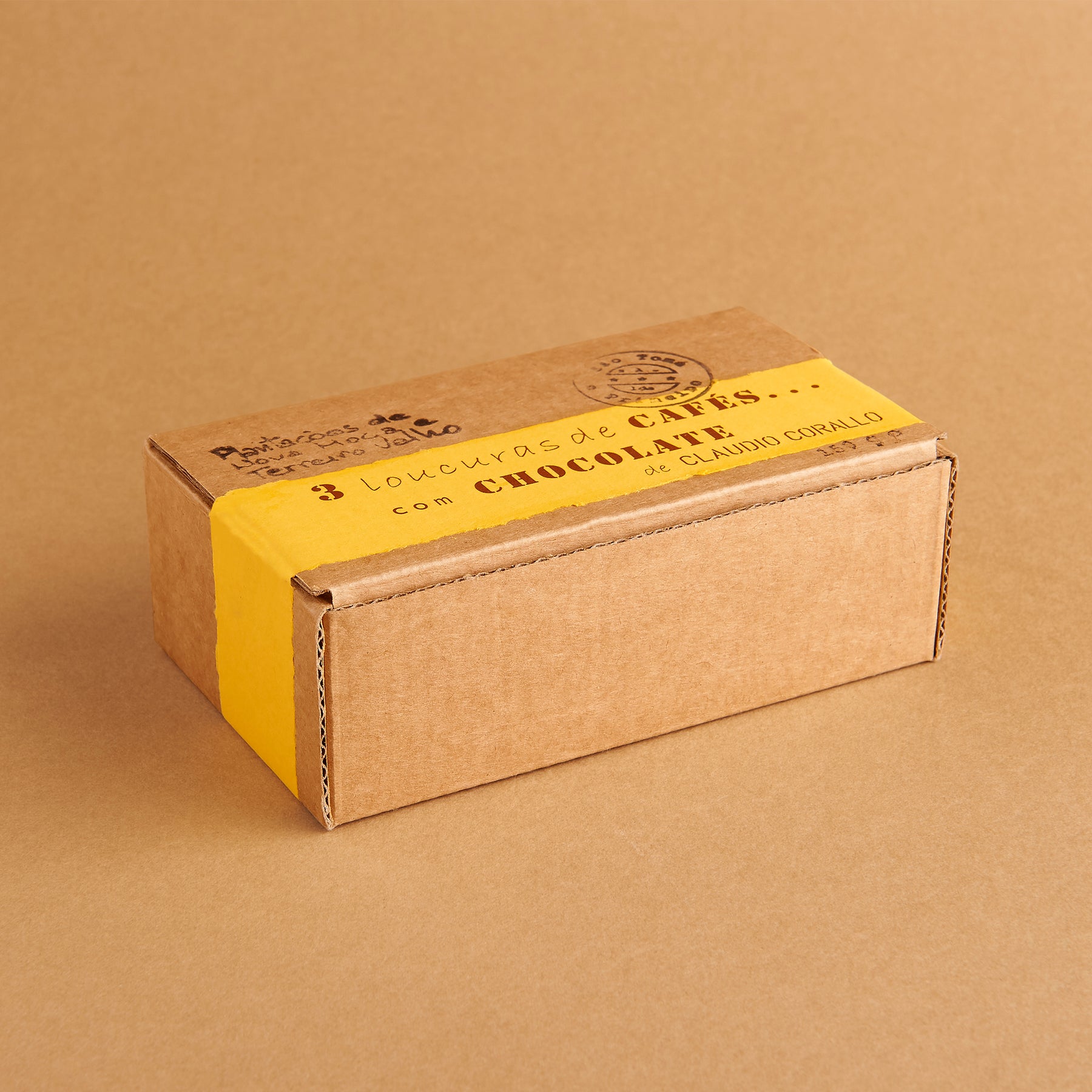 Roasted Coffee Beans Covered in Chocolate 150g
In stock
Pickup currently unavailable at FLEMMING'S - Wholesale
Roasted Coffee Beans Covered in Chocolate 150g
FLEMMING'S - Wholesale
Pickup currently unavailable
Údolní 212/1
147 00 Hlavní město Praha
Czechia
+420606041506
FLEMMING'S - Wine and Gourmet Shop
Pickup available, usually ready in 24 hours
Karolinská 706/1
Mississippi House
186 00 Hlavní město Praha
Czechia
+420774963115
Forastero Amelonado, Refined Sugar, Liberica Coffee
Claudio has over 40 years of experience with coffee. That's why he thought of combining coffee and chocolate.
"Liberica" is a blend of 70%-chocolate with a coffee species that Claudio grows on the Terreiro Velho plantation: the Liberica species. Liberica is ancient and very fragrant, but only little cultivated as low yielding and its grains, big and firm, must be husked by hand, one by one.
3 locuras is the opportunity to compare the flavour of three ancient varieties of the Arabica species. The roasted beans are covered with 55%-chocolate. Each variety has a very different flavour, even when grown side by side on the Nova Moca plantation and transformed the same way (W).
Grani however offers the possibility to explore the impact that the different processing methods have on one and the same coffee.
Indeed, according to whether it was worked natural (N) or washed (W), its characteristics change and it shows distinctive aromas and flavours.
The 3 varieties of the Arabica species, Grani CAT, Grani BB AND Grani NM, each transformed in both ways (W) and (N), give you the possibility to explore this on your own!
These beans are of three different, ancient and rare varieties of Arabica cultivated on the same terroir, one next to the other in the same plantation, roasted exactly the same way and covered with the same chocolate.
Tasting them in such a way that you crush the bean in the first bite, you will discover the incredible difference between these three varieties.
To distinguish between the three different beans we kept the abbreviations we use in the plantation: nº1 CAT (Caturra), nº 2 BB (Bourbon) and nº 3 NM (Novo Mundo)

Before you do the tasting it is good to know that the average weight of the coffee bean in this chocolate is 0,1 gr., which equals 1/80 of the coffee necessary to make an espresso of 8 gr.

To taste

nº1 CAT: The moment you bite in the chocolate your mouth and nose are filled with the taste of the coffee, but it disappears quickly. What remains is the taste of the chocolate.

nº 2 BB: This combination of chocolate and coffee is exactly the opposite of the CAT. You taste the chocolate first, and very slowly you discover the delicate taste of the BB which after a minute or so completely overtakes the taste of the chocolate. Even though we work already for yours with this BB variety, the sweetness and long aftertaste continues to surprise us.

nº 3 NM: Probably this is the most complete of the three. From start to finish the taste and the strength of this coffee is completely in balance with the chocolate.